I've never been the most social of beings. I often only ever physically interact with people when I absolutely have to. And it's not a new thing.
Maybe it's because as a child, I struggled to fit in at school - I was, after all, the fat kid. Maybe it's because I largely grew up on a farm, so my company was the sense of wonder that books and learning new things brought with them, which is why I voraciously consumed them - a thing that still happens to be true of me today. So social skills weren't exactly amazing.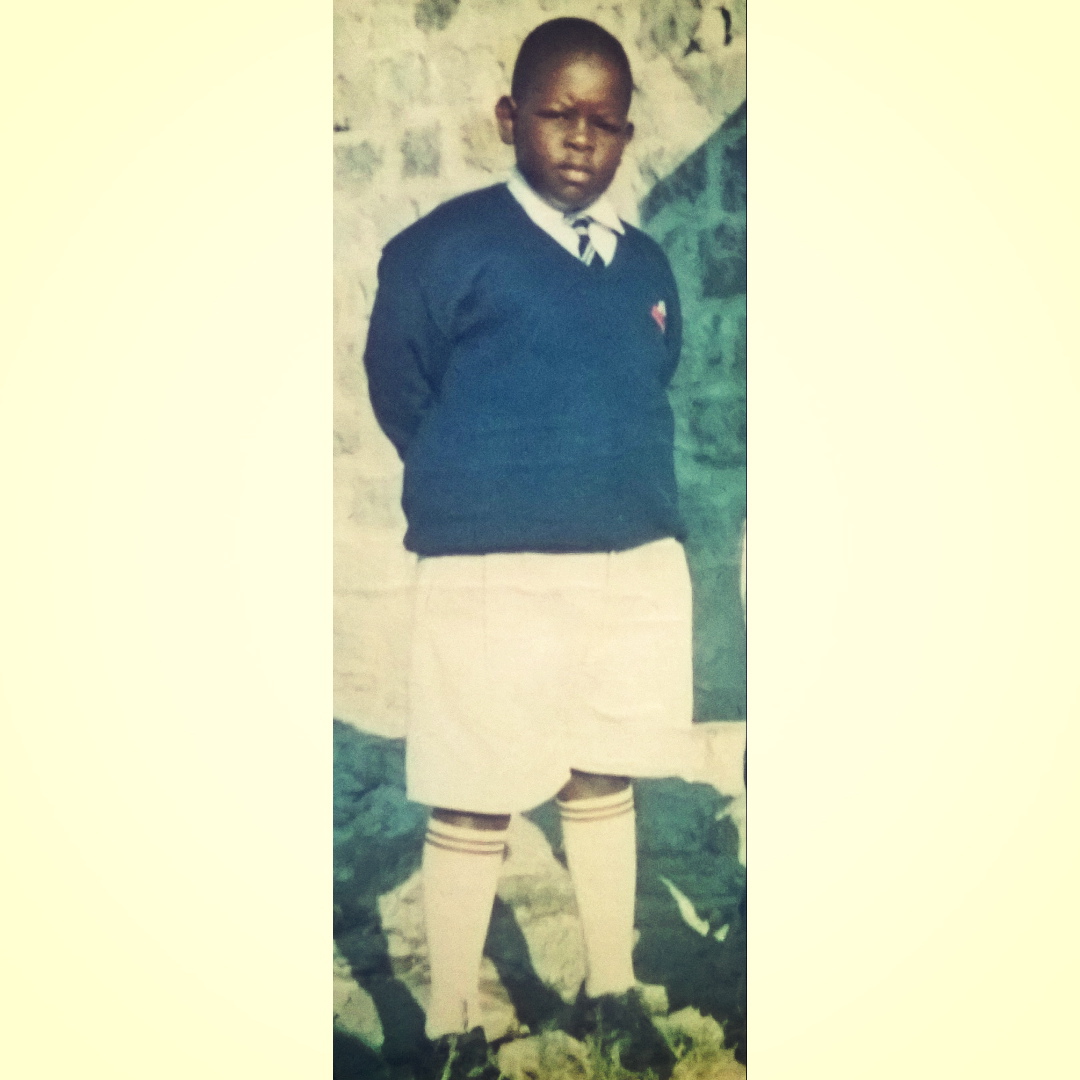 What I do know is today, though I may not refer to myself as socially anxious, I remain, on some level, socially awkward. Even in groups, I lean towards my own company, unless I know you very well.
And which is why I've never been one for those work networking things, for example.
The "Let's meet up for drinks after work" conversation is one I avoided, if not overtly turned down frequently. I like my house. And after work, I don't want to see more work-related faces. I just want to go home and sit in silence. That's what I prefer. It's what my brain wants - if not demands.
I just want to come, do my job, go away. I really don't want the rest of it - it causes me a lot of stress. It was true at school, it was true in my days in formal employment, it's true of me in my work now, both writing and photography.
Do my thing. Go away.
This is my truth. And it's one my closest people know.
By this point in time, I don't think there's any need rehashing the news of Naomi Osaka and her most recent, shall we say, 'interaction' with the organisers of the French Open. And just in case you missed it, here's what Bing brings up when you enter "Naomi Osaka French Open" into the search bar.
For context though, and as a point of personal emphasis on my part, I feel deeply inclined to share her original statement as she shared it on her Twitter account.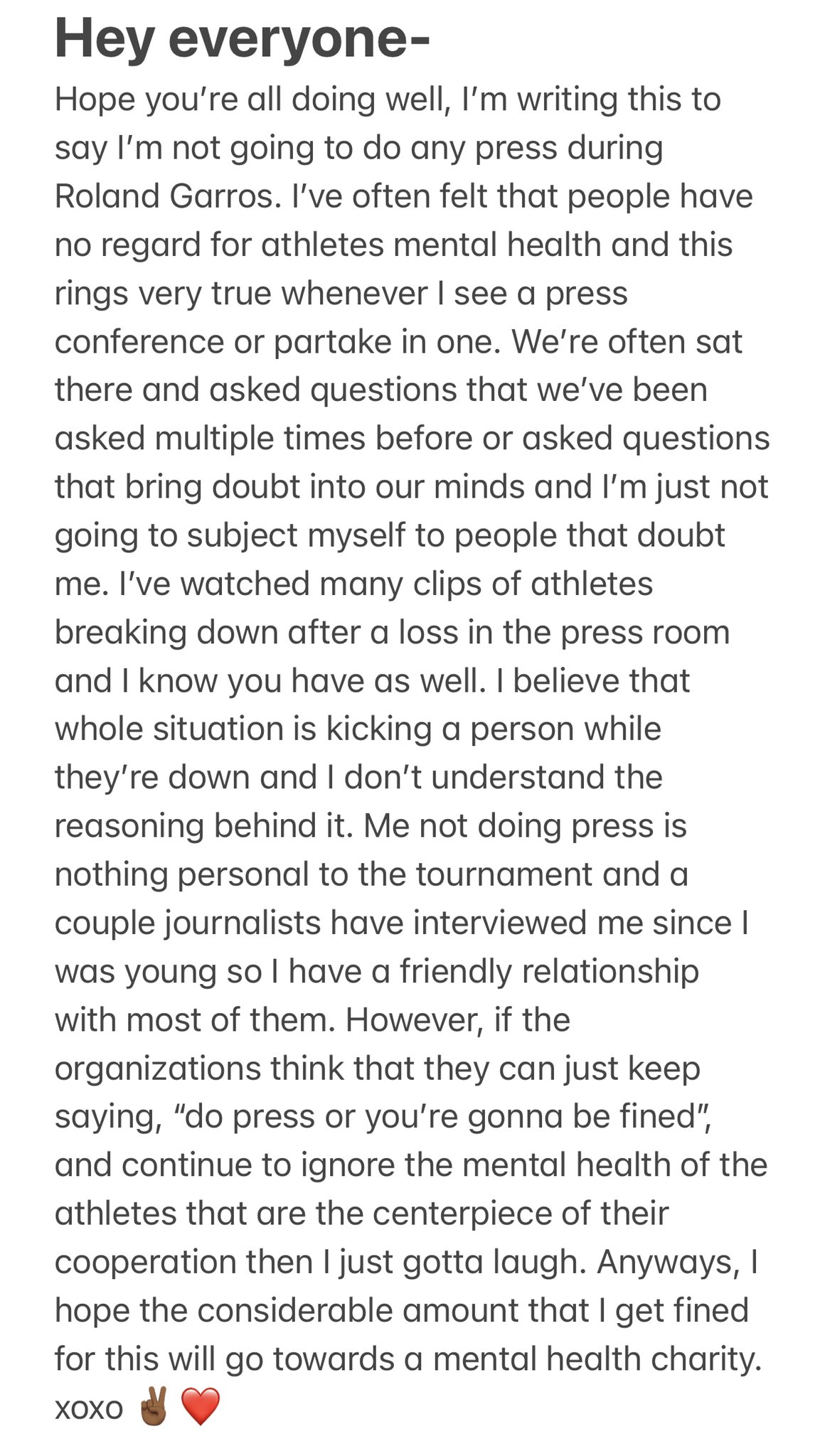 It felt like a very clear statement, and very sound thinking. To me, at least. 
Then the hot takes started coming in. Many of them felt very distant - the proven trolls of the world like one P. Morgan, and many others whose greatest gripe was the fact that they were now denied the pleasure of seeing a person squirming in the face of questions that were oftentimes rather aggressive and invasive. 
Then there was this.

This one really got to me. It would take me just over a day to properly ask myself why it got to me, but I eventually figured it out.
So let's circle back: Seeing such takes... Yes. I'm angry. And my anger is because someone of such stature very clearly articulated what's true of her, and a human being's reaction to someone openly sharing their struggles is, "Ban that girl."
First of all, I want to recognise and call out the vitriol implied in the choice of words. "That girl."
An attempt to minimise who exactly she is. An attempt to belittle.
"That girl" has a longer list of accomplishments in one paragraph than many of us have clothes.
But more than that, reactions like these show me how lacking in empathy many of us are. She was very clear. Justifiably so. She just wanted to do her thing, and leave. Without this frequent, unnecessary humdrum. And it is, after all, her thing.
She just wanted to do the thing that she does well, and leave to go and process everything she feels - because yes, for some people, we're self-aware enough to want to do the incredibly hard work of decompressing and reflecting.
Then we see folks with such rancid takes... And these will the the same folks who will want to pretend to be allies and friends when we are going through similar things? Will you also want us to pretend to unsee how ugly you actually are, to believe you won't turn on us as well?
I was angry initially. I was. Especially when I saw people who claim to be intelligent and/or cerebral refusing to understand a very simple, very clear written statement.
Initially.
Then I realised that many of such people think that intelligence, emotion, and mental health are completely separate things.
At which point, it dawned on me.
It does require a certain level of empathy and wisdom to understand that the three are inextricably linked. And getting to that level takes work. But some people aren't willing to do the work, lest their eyes are opened to something they themselves have been running away from this entire time.
- - -
"This Man's Mind" is a writing series borne of the thoughts of Marcus Olang' - sometimes photography-related, oftentimes not.